Ownership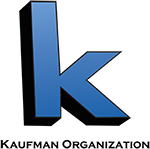 KAUFMAN ORGANIZATION
The Kaufman Organization is a three-generation, family-owned and operated New York-based real estate company active in ownership of commercial and residential property, office leasing, management and acquisitions, with a portfolio of approximately 7.5 million square feet.
KAUFMAN MANAGEMENT
Kaufman Management is a full service property management company that offers a systematic process of operating, maintaining and upgrading assets cost-effectively and is comprised of a professional team that is intricately involved in the day-to-day operations of commercial property management.
KAUFMAN LEASING COMPANY
Kaufman Leasing Company offers clients a wide range of real estate services including tenant and landlord representation; sublease transactions, retail negotiations, strategic planning, site selection services, lease negotiations and renewals.
KAUFMAN NEW VENTURES
Kaufman New Ventures, an acquisitions division, seeks to identify and acquire value-add commercial real estate opportunities in New York City, primarily in joint ventures with institutional capital partners.